Whether you're a local or just visiting for the weekend, there's plenty to do in Louisville, KY to keep you coming back for more. Home to the Kentucky Derby, Kentucky Fried Chicken, and Louisville Slugger Bats, Louisville, KY packs a lot of history into a small space.
For those looking for a great drink, one-third of all bourbon comes from Louisville and in 2012, Louisville was the only city in the US to make Zagat's list of "8 Awesome Foodie Getaways Around the World."  Find exactly what you're looking for with these popular attractions for both Louisville natives and tourists.
1. The Louisville Zoo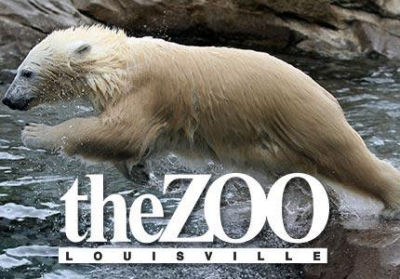 The Louisville Zoo is open daily year-round and boasts plenty to do for the entire family. Start by exploring the award-winning Gorilla Forest Exhibit, then take a stroll through other popular exhibits including Australia, the Islands, the Americas, and Glacier Run. Then take a spin on our antique carousel or enjoy a leisurely train tour. If you're feeling daring, feed a lorikeet or ride a camel. On warm days, cool off at the Splash Park and enjoy all the Louisville Zoo has to offer.
Website: https://louisvillezoo.org/
Address: 1100 Trevilian Way Louisville, KY
Admission: $17.75 adults / $12.75 children / 2 and under are free
2. Louisville Slugger Museum & Factory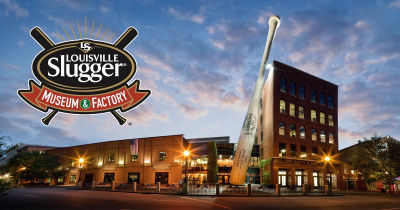 If you've heard of baseball, you've probably heard of the Louisville Slugger. The famous baseball bat originated in a small family woodshop in Louisville, KY. Several years later, it made history by being the first bat endorsed by a professional baseball player. Honus "The Flying Dutchman" Wagner, a superstar shortstop for the Pittsburgh Pirates was the first time a professional athlete endorsed an athletic product, the Louisville Slugger. Since then the famous bat has been used by some of the best professional athletes in baseball. The Louisville Slugger factory and museum offers an inside look at this iconic staple in America's pastime
Website: https://www.sluggermuseum.com/
Address: 800 West Main Street Louisville, KY
Admission: $15 per adult, $8 per child ages 6 – 12
3. The Waverly Hills Sanatorium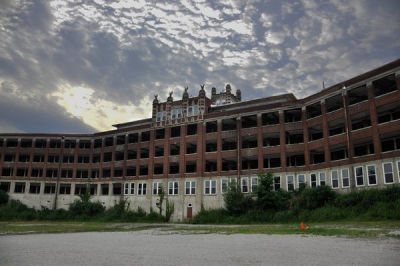 In the early 1900s, Waverly Hills Sanatorium was used to accommodate tuberculosis patients and was a self-contained community in and of itself. At the time, TB was very serious, contagious, and the afflicted had to be isolated from the public. Sanatoriums were built on high hills and doctors, nurses, and patients all became permanent residents. Waverly Hills was a beautiful structure in early Tudor Gothic Revival style architecture. After the cure for TB was discovered, it soon was empty for several decades and became known as one of the "most haunted places on earth". In 2001, The Waverly Hills Historical Society, a 501(C)3 non-profit organization, was formed to save the building and promote the education of its history, architectural significance and impact on the local community. The WHHS renovated the building and now offers tours, and events to raise funds and preserve the building.
Website: https://www.therealwaverlyhills.com/
Address: 4301 East Pages Ln, Louisville, KY
Pricing: Public tours vary from $25 to $75 depending on tour type
4. Evans Williams Bourbon Experience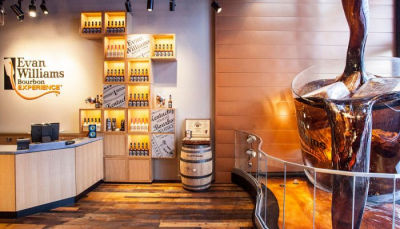 The Evan Williams Bourbon Experience is the first distillery on Whiskey Row. Evan Williams Kentucky Straight Bourbon is named after Evan Williams, who opened Kentucky's First Distillery in 1783, it's aged far longer than required by law. The result is a Bourbon that's smooth, rich, and Kentucky proud. Tours of the distillery are offered throughout the day and include historical information, viewing of the artisanal still, and a guided tasting.
Website: https://evanwilliams.com/
Address: 528 West Main St Louisville, KY
Hours: Mon–Thurs, 11 am – 5:30 pm, Fri–Sat, 10 am – 6 pm, Sun, 1 pm – 5:30 pm
*Last tour begins one hour prior to close.
Pricing: Adults (21+) — $14.00 Young Adults (11–20) — $11.00  Kids (Under 10) — FREE
5. Actors Theater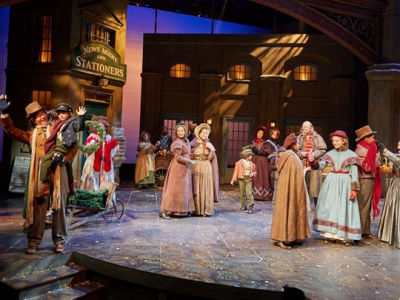 This non-profit organization started when two theatre companies joined forces to bring theatre back to the main stage. Today, Actors Theatre offers 500 performances of 20 different shows and uses over 800 volunteers during its year-round season. Dedicated to helping new actors, Actors Theatre offers professional training for artists who are in between college and professional theatre as well as seminars and workshops. As a centerpiece of Louisville's urban cultural district this Main Street cornerstone has had a significant economic and cultural impact on downtown life.
Website:https://www.actorstheatre.org/
Address: 316 West Main St. Louisville, KY
6. Belle of Louisville
The Ohio River sustains life and Louisville, KY and has been the heart of the city from the early European settlers. The Belle of Louisville is the nation's oldest and most authentic river steamboat that allows patrons to see Louisville and the Ohio River from a truly unique perspective. As a part of American history. The Belle of Louisville recently celebrated her 100th birthday. She has been in operation since 1914 and holds 650 passengers for a river cruise, corporate event, wedding, or special occasion.
Website: https://belleoflouisville.org/
7. 4th Street Live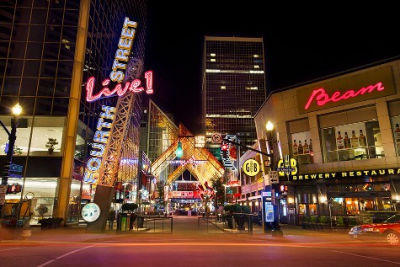 If you're looking for an authentic Louisville experience, look no further. 4thStreet Live is the best place for premier dining and entertainment in the heart of downtown Louisville, KY. There are more than a dozen restaurants, bars, and nightlife hotspots all under one roof. The variety of options make this the perfect place for every event, party, or just a casual night out with family or friends. Throughout the year, 4thStreet Live hosts festivals, premier events, and national concerts, so that the locals and tourists can enjoy a little bit of everything Louisville has to offer all in one place.
Website: https://www.4thstlive.com/
Address: 400 S 4th St Louisville, KY
8. Cherokee Park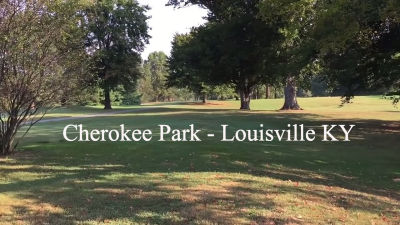 This 409-acre park features a 2.4-mile Scenic Loop through rolling hills, open meadows, and woodlands. There are separate lanes for vehicle traffic (one-way) and recreational users. There are several landmarks spread around the park, and multiple events throughout the year. There are archery ranges, a full basketball court, bike trail, 9-hole golf course, horseshoe pits, picnic areas, three playgrounds, splash pool, tennis courts, rugby field, and of course restrooms in three areas.  The secret to navigating the park is to keep turning left to stay in the park, or keep turning right to leave the park.
Website: https://louisvilleky.gov/government/parks/park-list/cherokee-park
Address: 745 Cochran Hill Rd. Louisville, KY
9. Kentucky Science Center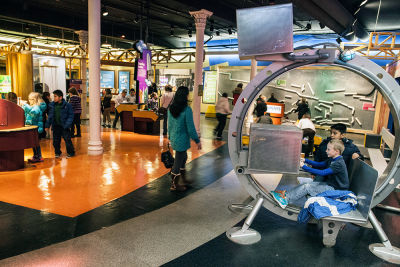 The Kentucky Science Center is the place for everyone to learn about science with a hands-on approach. Previously known as the Louisville Museum of Natural History & Science is the largest hands-on science museum in Kentucky. Different exhibits, activity zones and workshops allow children to investigate, assess risks, use tools, shapes, textures and colors to work through experimental play.  It is similar to a children's museum with an emphasis on science appropriate for all ages.  More than half a million people visit the museum annually, and the science center is the number one field trip location for students in Kentucky.
Website: https://kysciencecenter.org/
Hours: 9:30-5:00pm, open until 9 pm on Friday and Saturday
Address: 727 West Main Street Louisville, KY
10. Churchill Downs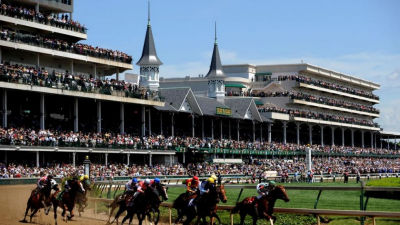 As home of the Kentucky Derby, Churchill Downs is a huge tourist attraction. These historic grounds have a unique ambiance you can't find anywhere else. Churchill Downs is a hallowed shine in American Sports, as home to one of the longest continually running sporting events in the country. Experience thrilling Thoroughbred racing from just $5 per ticket for non-derby racing throughout the Spring, September, and Fall. Best of all, kids under 12 are free and the entire family can enjoy a day at the park together.
Website: https://www.churchilldowns.com/
Hours: Gates Open at 8 AM ET
Address: 700 Central Ave Louisville, KY
Where is Your Next Destination?
Louisville, KY may seem like a small American town, but it boasts a lot more than country roads. Spectator sports, family fun, and an eventful nightlife are easy to find in Louisville where there's always something new to discover.
What is something each one of these places has in common? Plumbing. If your home or business needs a plumbing tune-up, then call on the professional plumbing team in Louisville, KY. We will keep things flowing smoothly.