For over 20 years, Tom Sondergeld Plumbing has been proudly serving the Oldham County, KY area.
Our quality customer service comes standard with our knowledgeable service technicians.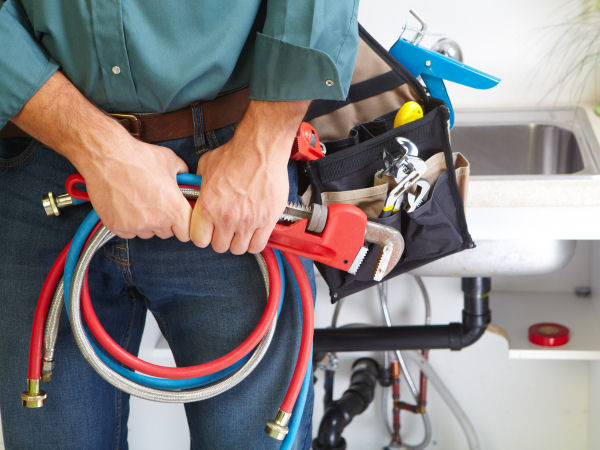 Oldham County is experiencing a lot of growth as more and more families are transitioning to country living. With many nice neighborhoods and gorgeous homes as well as a blossoming commercial district, it's paramount you get the best service possible! At Tom Sondergeld Plumbing, we are available to help keep you comfortable in your Oldham County, KY home or business with the knowledge and expertise to handle any plumbing situation.
This business is owned and operated by a person who lives in the area. We're all members of a team dedicated to making sure that our clients are happy. A real person, not a machine, answers your call when you reach out to TSP. Among TSP's many specialties are plumbing for commercial and residential buildings, construction, and kitchen and bathroom renovations, to name just a few.
Plumbing emergencies can happen at any time, therefore you can call us any time of the day or night for immediate assistance. We offer 100% customer satisfaction with same-day service and flat-rate pricing for residential customers. Drain cleaning is not covered by the one-year labor and parts guarantee.
Medical Gas Certified Installer
Sump Pump Replacement
Gas Line Repair
Pipe Video Inspection
Backflow Testing
Sump Pump Installation
Gas Line Replacement
Pipe Repair
Water Leak Detection
Backflow Prevention Systems
Septic Tanks
Pipe Replacement
Gas Line Installation
Gas Leak Detection
Water Softening
Garbage Disposal Installation
Dishwasher Installation
Shut Off Valve Repair
Plumbing Repair
Water Service Repair
Gas Leak Detection
High-Pressure Water Jetting
Plumbing Fixtures
Plumbing Installation
Water Service Replacement
Pump Repair
New Construction
Pipe Relining
Plumbing Maintenance
Water Tempering
Pipe Video Inspection
Remodeling
Pipe Camera Inspection
Our experienced staff provides excellent service in a professional and timely manner. Needing some of these services? You're in luck! Tom Sondergeld Plumbing is offering all of these services and more to the Oldham County, KY area. Call today to see how we can help you!